"Your Process Heat Consultant"
About Us
Established in 2001 by founder and company President George Coyazo, Southeast Thermal Systems provides services and products specializing in the process heat industry , offering thermal solutions to manufacturing processes, providing heating elements and engineered designed thermal assemblies for process integration.
Updating old manufacturing equipment is our specialty, replacing hard to find OEM parts redesigned and sourced domestically. 
SouthEast Thermal President George Coyazo
George Coyazo has decades of experience in the process heat industry. Traveling to job sites assisting customers, sharing his experience in the field with technical support updating existing manufacturing equipment as well as new designs with the most efficient method of heating with updated electronic automation. He recognized the need for field technical support providing immediate technical assistance to our customers.
Southeast Thermal Systems is a Certified Minority-owned Business and a member of the Carolinas-Virginia Minority Supplier Development Council.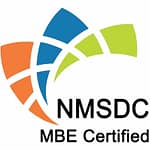 Our Services:
Process Heat Consulting
Systems design
Project Management
Redesigning old OEM parts for the tough to locate items and replaced with parts made in the USA
Job site technical assistance
Infrared Heating Test Stand Rental (Recommended for new applications)
Engineered Products
Southeast Thermal Systems (STS) specializes in updating machines and auxiliary equipment, using latest technology replacement parts improving your process. We offer hassle-free, personalized field technical assistance to minimize downtime. We have decades of experience in the process heat industry and an unparalleled track record for customer satisfaction. STS is proud to provide affordable, high-quality products carefully designed to meet your specifications and exceed your expectations

SEE WHAT WE CAN OFFER
When you pair our vast catalog of fully customizable products with our 35 years of experience, you can't lose.  Southeast Thermal Systems will invest the time to learn your individual process and get you the lasting solutions you need.  As your thermal engineering consultant, let us do the hard work for you...because the heart of your manufacturing process is heat.
WANT TO KNOW IF WE CAN HELP YOU?
Contact us to see if we're the right fit for you.  We work with manufacturers from all industries and we value the opportunity to learn your individual thermal heat process and consult you on your best solution.  As your thermal heat consultants, let us know what we can do for you and your bottom line.
Southeast Thermal Systems has one of the the very best design/engineering departments in the business. Fast and succinct in application solutions...(These guys are good!!)
I just put all the other heaters in recently.  Our production folks are ecstatic!! They haven't seen that oven hold temperature in 10 years! Thanks a ton!