INTEGRAL JACKETS
Cost Effective Solutions Versus other Vessel Jacket Options
Integral tank jackets are an easy and cost-effective way to enhance any new vessel construction. When ordering vessel components with the THERMAPLATE surface pre-installed, you can significantly reduce your tank fabrication time, while saving money in comparison to using preformed dimple style jackets.
All THERMAPLATE jackets are designed and manufactured to optimize both thermal efficiency and process durability. Backed by decades of experience, we are equipped to help you with a complete evaluation of your application needs from storage tanks, processors, to reactors.
By using THERMAPLATE heat transfer surfaces in your new vertical tank construction, you can optimize the overall vessel jacket arrangement and nozzle placement, while validating essential performance parameters such as pressured drop, venting, and flow velocities. 

Common Applications:

Heat or cooled process mix tanks

Refrigerated silos

Fermentation and reaction tanks

Reactor vessels

Storage tanks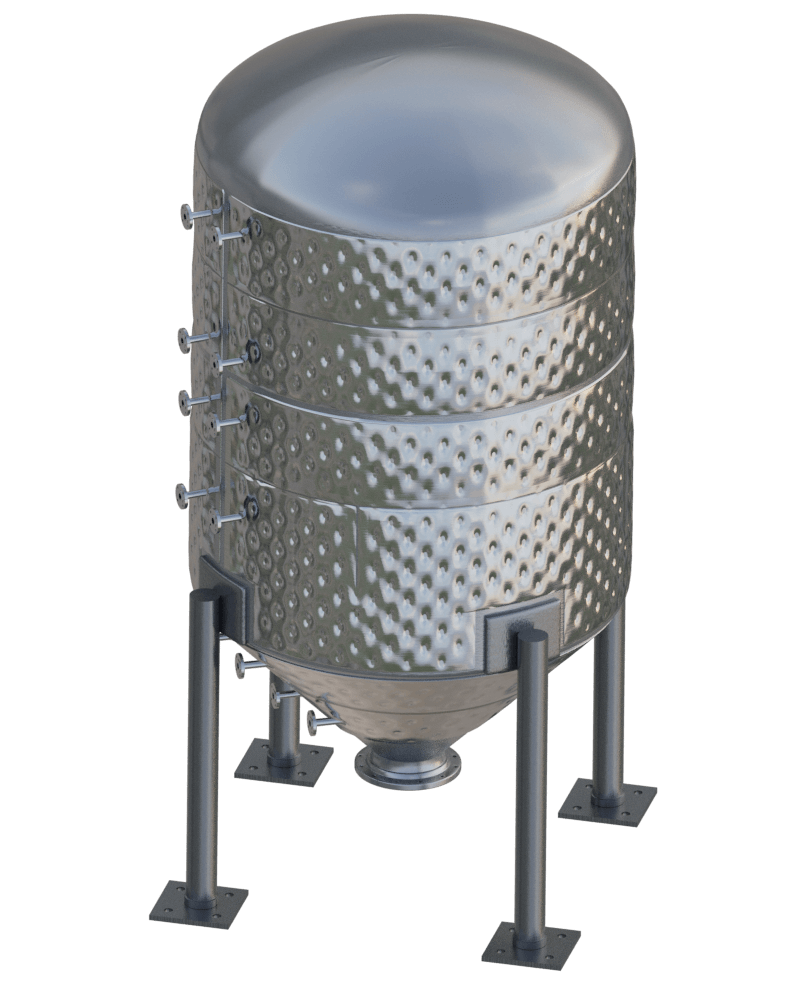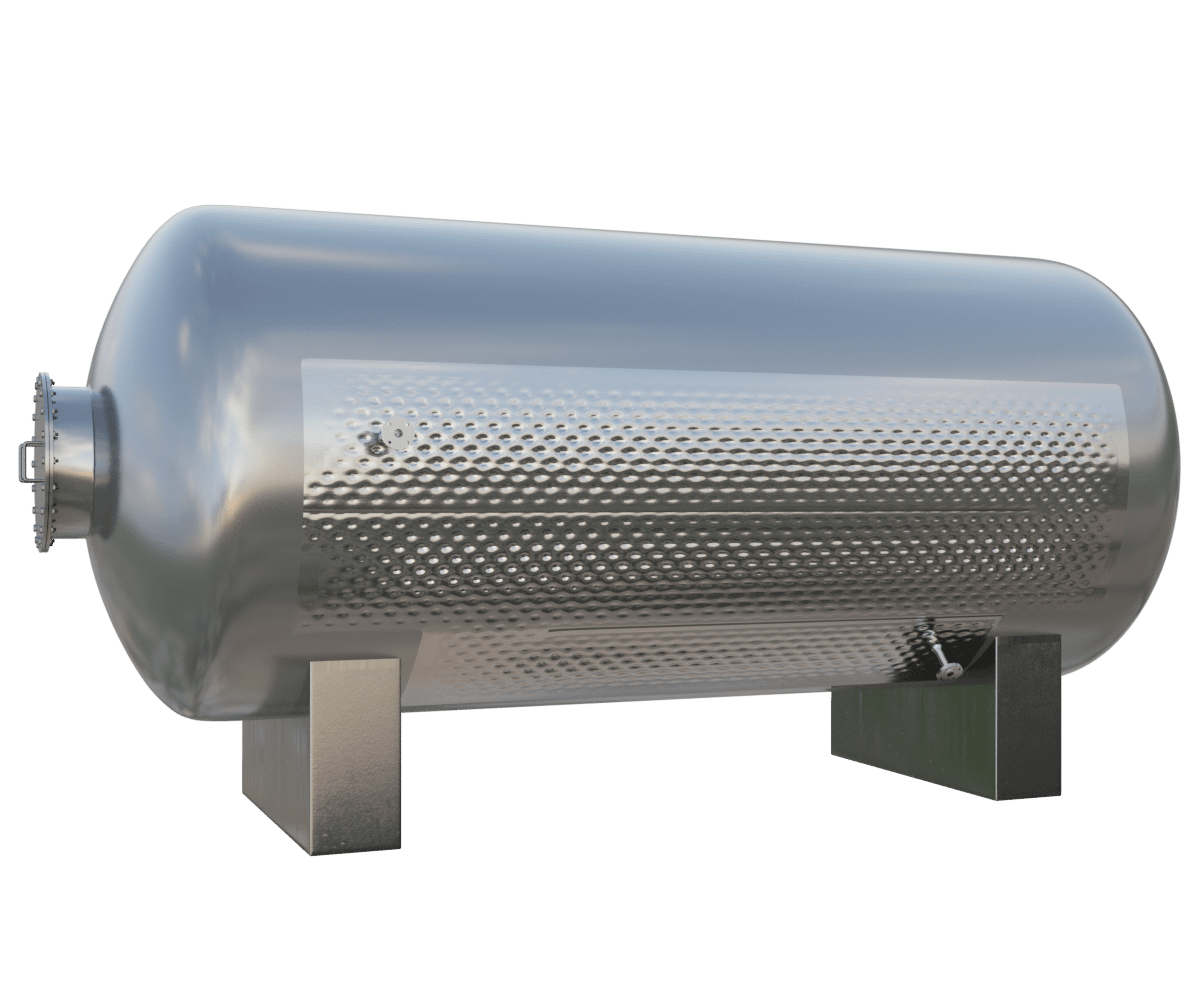 The THERMAPLATE heat transfer surfaces can be configured in a large variety of sizes and configurations. Individual jacket sections can be up to 78-3/4″ (2m) wide to 480″ (12m) long. This is convenient for allowing continuous jacket sections on larger vessels.

Common Applications:

Heat or cooled tanks

Refrigerated tanks

Storage tanks
Another great advantage of THERMAPLATE surfaces is that the jackets are welded in the flat position, then formed to the desired shaping, and finally dimpled by inflation to the optimal pillow height. This process allows design features which are either unobtainable or very laborious with pre-formed jacket products.

Common Applications:
Jacketed totes

Solids hoppers and shuts

Flat sided tanks

Open top rectangular vessels
All THERMAPLATE surfaces are CNC welded from programs generated directly from our precision CAD drawings, this ensures every part is built to exact dimensions and welding parameters. Our automated welding processes allows us full design freedom to optimize our jackets for very complex arrangements and operational conditions.

Common Arrangements:

Rolled barrels or tank shells

Dished or conical heads

Flat heads and end plates

U troughs 
OPTIMIZED
FOR PERFORMANCE
THERMAPLATE surfaces can be provided in many different configurations to suit your application needs. Our engineers will help you optimize any design for the service they are specified for, including steam, thermal fluids, and refrigerants.
Surfaces available with ASME, PED, or CRN certifications.
Not sure how much surface you need for your application?