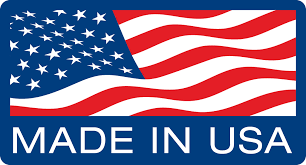 The Cool Touch™ 050 features a triple-pass construction that minimizes skin temperatures on the heater. The high-efficiency design focuses the heat where it's needed, protecting people and products from unnecessarily hot surfaces.
The triple-pass design offers superior performance in heat cycling applications due to its high internal thermal storage capacity. Outlet temperature quickly stabilizes when power is applied and regulation is easily maintained.
Our Cool Touch™ 050 is a 1" diameter heater that can provide up to 500 watts and handle up to 7.5 SCFM of air. Outlet temperatures up to 1300 °F can be supplied for your heating requirements. We provide pressure testing as an add-on service.
| | | | | | |
| --- | --- | --- | --- | --- | --- |
| MAX WATT   | MAX INLET | MAX EXHAUST | MIN  SCFM | MAX SCFM | PSIG* |
| 500W | 250°F | 1300°F | 1 | 7.5 | 120 |
Mounting = Horizontal / Vertical
Leads = 20 Gauge, 12″ long
Heater Body = Stainless Steel
Inlet Fittings = Stainless Steel
Exhaust Fittings = Stainless Steel
Applications for the Heat Torch™ 030 include:
Staking
Curing
Drying
Heat Shrinking

Sterilization

Adhesive Activation